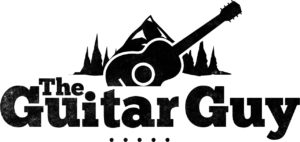 The Piano Gal Shop offers a wide selection of Yamaha Acoustic and Acoustic Electric guitars at an affordable price point. Each available guitar is selected by our resident Guitar Guy, Kodey Feiner of The Soggy Prairie Boys. Kodey offers a wealth of knowledge and expertise with guitars and guitar accessories.
In addition, every guitar that arrives at our store is set up by a certified luthier, so you know you are getting a quality Yamaha guitar that is ready to be played and enjoyed. For prices on our available models, please visit our showroom or call/email.
Acoustic
---
Acoustic Electric
---
3/4 Size
---
 Not finding what you're looking for? Call us and we'll help you find the Guitar that's perfect for you.