The Piano Gal Shop offers lessons in piano, guitar, banjo, voice, bass guitar and composition. To sign up for lessons please contact the private teacher directly for their rates and availability. Lessons are located at The Piano Gal Shop, as well as two recitals per school year.
All teachers at The Piano Gal Shop value instilling a lifelong love of music in our students. In order to instill this love, we work to build intrinsic motivation in each of our students. This includes home practice, in addition to weekly lessons. As a pre-requisite for private lessons at The Piano Gal Shop, all teachers require each student to have a quality instrument at home for practice. In regards to a piano, a quality instrument can mean a digital keyboard that has weighted keys, with the option of a pedal plug in, and it also means an acoustic piano that is in good working order and is regularly serviced.
Teacher Bios and Contact Information:
Clarisse Tobia: Voice, Beginning Piano, Composition
Clarisse Tobia has artistic talents in voice, piano, and music composition. She holds a Bachelor of Music Degree in Vocal Performance from Illinois Wesleyan University, where she studied and performed in all three pursuits.
She is currently an active professional performer, as well as an intern for Fresco Opera Theatre in Madison. She is looking forward to sharing her knowledge with her students.
Phone: (608) 206-7297
Email: cetobia1@gmail.com
---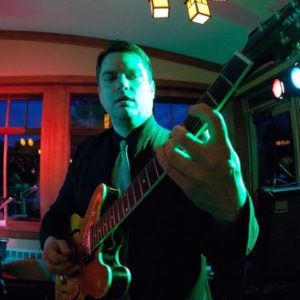 Lyle Raymond: Guitar, Banjo, Bass
Mr. Raymond holds a Bachelor of Music in Music Theory and History from UW-Whitewater, where he specialized in classical guitar, and has been teaching individuals and groups since 1992. Currently, he takes students of the guitar at all levels, and bass, and 5-string banjo at beginner through intermediate levels.
As a guitarist, he has performed both as a soloist and with several rock, jazz, and variety acts, with appearances including the  Montreux and North Sea jazz festivals, Summerfest, and various other club and festival appearances throughout the midwest.
You can follow him via his blog, steelstringcheese.com, or his Facebook page www.facebook.com/lyleraymondguitar.
Phone: (608) 449-0096
Email: slraymond@me.com
---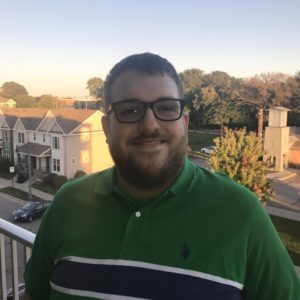 Andy Jarvis: Beginning, Intermediate, and early advanced piano.
Andy Jarvis is a talented Pianist, Violinist, and Vocalist. He has over 20 years experience in piano, and has performed with many  choirs throughout the years. He is extremely excited to return to teaching piano, and is looking forward to helping develop the love of music in his students
Phone: (608) 516-8469
Email: andythepianoguy@gmail.com
---
Ed Ford: Piano
Ed Ford has been teaching piano, voice and guitar for 4 years.  He currently works for the Madison Metropolitan School District as Dean of Students at East High School.  He was previously at Sherman Middle School where he taught General Music and Choir.  Mr. Ford is diverse in his musical preferences; enjoying multiple styles and genres of music and mindful of different learning styles and approaches based on the individual student.  Outside of his work, Mr. Ford enjoys singing with Madison Choral Project and Isthmus Vocal Ensemble, as well as spending time writing about cheese curds and hanging out with his dog, Rocky.
---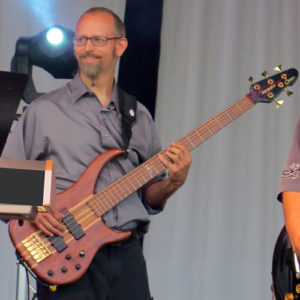 Tim Gordon: Bass
Tim Gordon has over a dozen years experience teaching private and group music lessons, primarily in Electric Bass, but also in Music Theory, Beginning Guitar, and Group Band. He studied under John Falstrom, author of EADG4: Theory Textbook for the Bass Guitar.
Tim plays 4-string, 5-string, and fretless bass. His techniques are finger style and slap-n-pop.  Tim played bass in his college Jazz band, and has performed professionally in wedding bands, festival bands, Country bands, and children's music bands.
Tim also does bass set-ups and bass equipment EQing. Tim's claim to fame is that he has experienced every type of bass equipment malfunction on stage that can possibly occur.
---
Ben Majeska: Guitar
Bio: Ben Majeska started playing guitar at the age of 7 and hasn't put it down since! Now at the age of 23 with two bands under his belt, Ben spends more time than ever continuing to learn and grow in his playing. In high school he had the privilege of giving one of his english teachers guitar lessons for the first time. It was then when he realized the joy of sharing his passion with others and watching them progress. Time spent studying and graduating from UW- Stevens Point put a pause on giving lessons, but now he has relocated his band to Madison and cannot wait to teach again!
Phone: (920) 960- 2146
---
We also rent our space for small concerts, recitals, practice time, and gatherings. For rates to rent, please contact The Piano Gal Shop.